GPS
Gps = port 8200a 9000 Ghent
ATTENTION: Gentweg is closed, only accessible by bike.
All motorized vehicles must follow the mandatory route via
Langerbruggekaai / Meersgatstraat, 9000 Gent.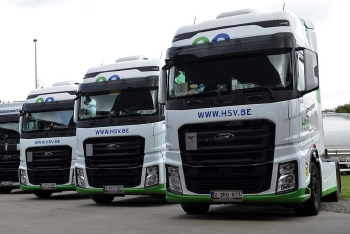 NEW VACANCIES!
We are looking for a transport planner and drivers for France and distribution in Belgium! Take a look at the vacancy page and let us know!
01/01/2023
A NEW YEAR WITH RENEWED FLEET
Also this year, HSV is ready to take care of your deliveries at home and abroad in a quick way.
Our fleet was expanded in 2022 with the purchase of 3 brand new Ford tractors and no less than 10 new trailers.
In this way we remain efficient and up-to-date to serve you even better.
More to come!